Beautiful and Heartbreaking "Until Your Goodbye"
"I saw your new video — what a beautiful and heartbreaking song. Between the goosebumps on my arms and the tears running down my face, I'm a mess!!!"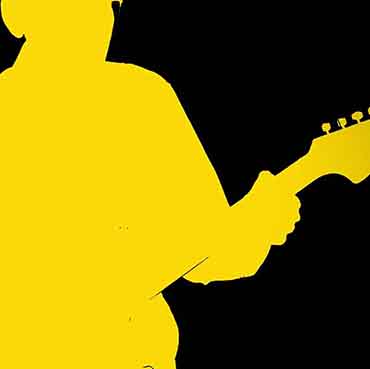 That's how one fan described her reaction to "Until Your Goodbye", a folk-rock song released April 3, 2023 by Mark Hauptschein.
Feel the angst brought on when long-held assumptions about life and love crumble unexpectedly before your eyes.
Paul William Brennan's exquisite lyric video delivers a profound visual punch. It's a must see here.
Finger-picked electric guitar themes wrap around Hauptschein's pleading vocals. World-class Chicago area drummer Tom Hipskind adds a sublime heartbeat that ebbs and flows with the story arc. Rich Rankin's B3 shimmers. A new classic!
Vocalist Kenny Hass Featured on Touch of Grace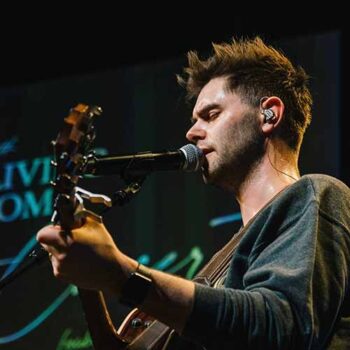 The multitalented Kenny Hass brings emotional and soaring vocals to Mark Hauptschein's "Touch of Grace". Check out the lyric video here.
Based in Nashville, Hass is an accomplished singer songwriter and producer whose vocals deliver heart-forward performances. You'll be hearing more of him in an upcoming release by Hauptschein on Striking Note.
Kenny's debut was in 2013 with the EP "Hey Girl", written and produced with Dean Sams (Lonestar), Megan Conner, Shane Hines, Jason Davis (OneOne7 Entertainment), and many others, featuring Rachael Lampa, and Jessica Harp (The Wreckers). In 2018 he released a full-length project entitled "On Somethig",with the help of Jeff Pardo, Ben Calhoun, Zach Kranz, Chad Sowards, and many others; featuring Alyssa Hochstatter (Guy Meets Girl) and Kaya May. Follow him on IG: @kennyhassmusic.

Killer Ghost Music Video Semi-Finalist in Couch Film Festival
Paul Brennan's "Killer Ghost" was a semi-finalist in the music video category of the Winter 2020 Couch Film Festival. The video portrays the angst of living in the pandemic with an unexpected light touch that seemlessly ties in to Mark Hauptschein's driving funk-rock song. Check it out at https://youtu.be/I6y9tEXIkHQ.
Hauptschein a John Lennon Songwriting Contest Finalist
Striking Note's Mark Hauptschein was a finalist in the John Lennon Songwriting Contest (Country Category) for his composition, "Another Good Mistake" http://jlsc.com/winners/2016a/finalists.php. The song is the title track on Camila Ballario's album released in 2015.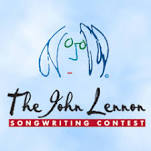 "It's great to be recognized by such a prestigious organization dedicated to the craft of songwriting", Hauptschein said. "I was fooling around with some syncopated guitar licks with the vague notion of writing an Americana Soul song with a Steely Dan vibe. The melody and lyrical hook came to me with unusual ease and the song took shape with the help of several very talented studio musicians. I'm thrilled to earn an award from a contest bearing the name of one of the greatest songwriters ever."
A Marriage of Love and Music
Beth and Rich Rankin are a couple that thrives on creativity and music. Longtime collaborators with Mark Hauptschein, they bring wonderful musical touches to many Striking Note recordings. "They're a wellspring of good ideas", says Hauptschein, "and I keep tapping them to fulfill my vision for new songs".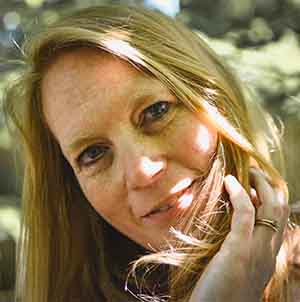 Soaring, emotional background vocals are Beth Rankin's hallmark.
From an early age Beth has simply loved to sing. As a youth she could often be found singing along with her favorite artists into a pretend microphone hairbrush. While in school, she learned how to blend with other voices singing alto in choirs.
Beth has performed as a background vocalist with a number of Chicago area artists and has had a Singer Spotlight performance at Chicago coffee house Uncommon Ground. In addition to performing on select projects for Striking Note, she works for other artists produced by her husband. She also enjoys casual singing at gatherings with musicians and friends.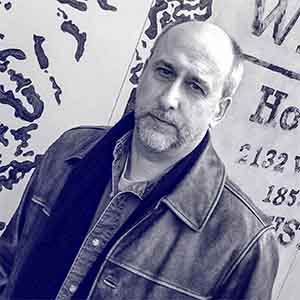 Rich Rankin is a Chicago based music producer, engineer, writer, arranger and multi-instrumentalist. He collaborates with Striking Note as a multi-instrumentalist, as well as co-producer and co-arranger. Rich adds warmth, shimmer, and movement to songs with unusual tools such as the Ebow, frame drum and unique synth colors.
Separately, he's involved with a diverse collection of other artists including Laura Doherty, Charming Axe, Curious Grace and Black Rabbit, Bryan Lubeck, Linda Marie Smith, Jimmi Steinkraus, Gayle Bisesi, John Joyce, Alewife, Wendy and DB (Grammy nominated album "Into The Little Blue House"), and Reggio McLaughlin (NEA National Heritage Fellow). He brings decades of professional experience in writing, playing, recording, mixing and producing music.
Find him at https://www.richrankinmusic.com/
Timekeeper Tom Hipskind
If you're wondering who that great drummer is on "Another Good Mistake", playing those beautiful Yamaha Absolutes, wonder no more. It's Chicago based Tom Hipskind and he's been keeping the beat for over 30 years. Tom studied jazz performance at Northern Illinois University, playing in the NIU Jazz Ensemble and accompanying many jazz legends. He went on to do graduate work at DePaul University. He's a versatile timekeeper who, when introduced to a new song, almost immediately creates the perfect groove. It's amazing to watch him in the studio.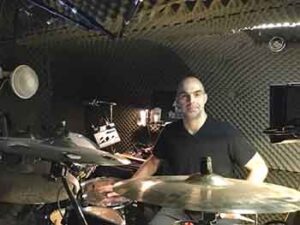 His professional resume is extensive, having performed, recorded and toured with Howard Levy, Kenny Werner, Patricia Barber, Fred Simon, Heather Headley, Gary Sinise's Lt. Dan Band, John Elmquist's HardArt Groop and many others. Tom's studio chops are evident on many commercials, film soundtracks, and records. He's also spent a lot of time in Broadway-style pit orchestras in downtown Chicago, having performed in "The Lion King", "Shrek", "Beautiful: The Carole King Show", "The Book Of Mormon", and many others before spending 3 1/2 years as the drummer for the Chicago production of "Hamilton". Tom is also an avid educator, teaching privately for decades, and spent 13 years as an adjunct faculty member at Columbia College Chicago. He keeps busy in his home studio, recording drum tracks for a variety of artists. Tom proudly endorses Sabian cymbals and Vic Firth drumsticks.
Learn more about his doings at 
tomhipskind.com/
. Follow him @tomhipskind on Instagram, and @hipskind on YouTube.
Jeff Taylor's Soulful Accordion on Another Good Mistake
You'll hear Jeff Taylor's fine accordion work on "Another Good Mistake". There's good reason why it's so fine.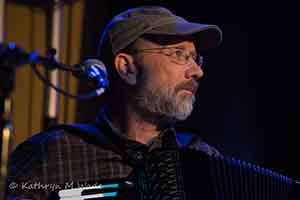 A native of Batavia, New York, Jeff began playing accordion and keyboards in his father's band at the young age of ten. He later went to the Eastman School of Music to study classical piano. He led a jazz/rock band while in the Air Force in Ohio. In 1990 he moved to Nashville where his music career expanded to leader/keyboard player/conductor/arranger/producer/ multi instrumentalist on numerous theatre productions, live shows, and recording sessions. Jeff served as bandleader for fourteen years at Opryland and the General Jackson Showboat. His accomplishments don't end there.
Jeff is a veteran member of the four-time Grammy nominated Time Jumpers. His list of recording and live-performance credits is exhaustive: Amy Grant, George Strait, The Chieftains, Elvis Costello, Paul Simon, Boz Scaggs, Charlie Peacock, Harry Connick Jr.,Edie Brickell, Kenny Chesney, Martina McBride, John McCutcheon, Asleep At The Wheel, Neal McCoy, The Civil Wars, Miranda Lambert, The Gaither Vocal Band, Point of Grace, Kenny Rogers, Willie Nelson, Allison Krauss, Buddy Greene, Keith and Kristyn Getty, Grandpa Jones, George Lindsey, Davd Phelps, Vince Gill, and Ricky Skaggs. He played on the Ricky Skagg's and Kentucky Thunder Instrumental CD that won a Grammy for Best Bluegrass Album in 2007.
Check out his heartfelt playing on "Waiting Too Long" and "Fall Real Hard Again".
Dobro Master Rob Anderlik
You'll catch some incredible dobro parts on "Another Good Mistake". The dobro master is the one and only Rob Anderlik of Chicago.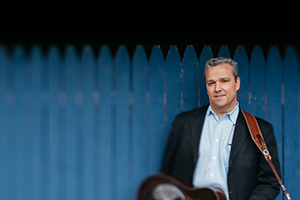 Rob specializes in dobro and Weissenborn guitar. His style evokes steamy blues, hymnals, and bluegrass. Chicago has a well known blues tradition and Rob's signature sound picks up on that heritage and uniquely melds the soulful emotion of blues with the vitality of bluegrass. It's a great combination that will leave you wanting more.
Anderlik is an active member of the Chicago music scene and a frequent collaborator with players in a variety of musical genres.
Check out his playing on "Waiting Too Long" and "If Only for a Moment" on "Another Good Mistake".